Skull Island Sports World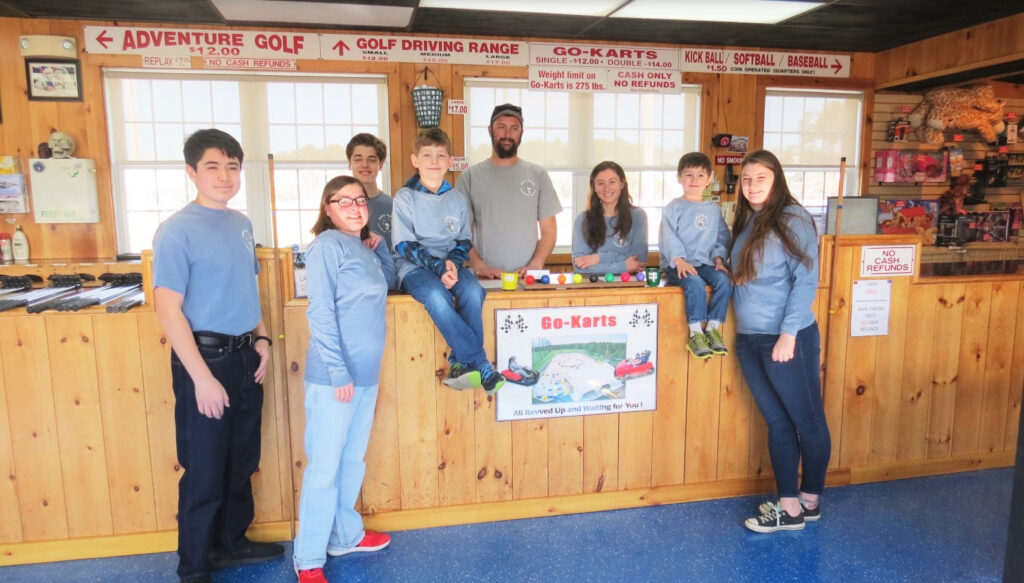 Lou Nickinello, owner, Skull Island Sports World, Cape Cod, Massachusetts opened his original course with his father Tony May 10, 1961.

They bought 10 acres of land and built an 18-hole course, batting cages and a driving range. It was a traditional flat course with lollipop and windmill obstacles.
"The course was a popular course in its day," Nickinello says of the old facility, to which an arcade was added in the early 1980s. But it was time for something new, and he hired Castle Golf. " They did a superb job, " he says.
The new Swiss Family Robinson Caribbean island-themed course, which counts a treehouse and a large skull among its icons. It is 38,000 square feet as opposed to the original 24,000 square feet. Every hole has a water obstacle.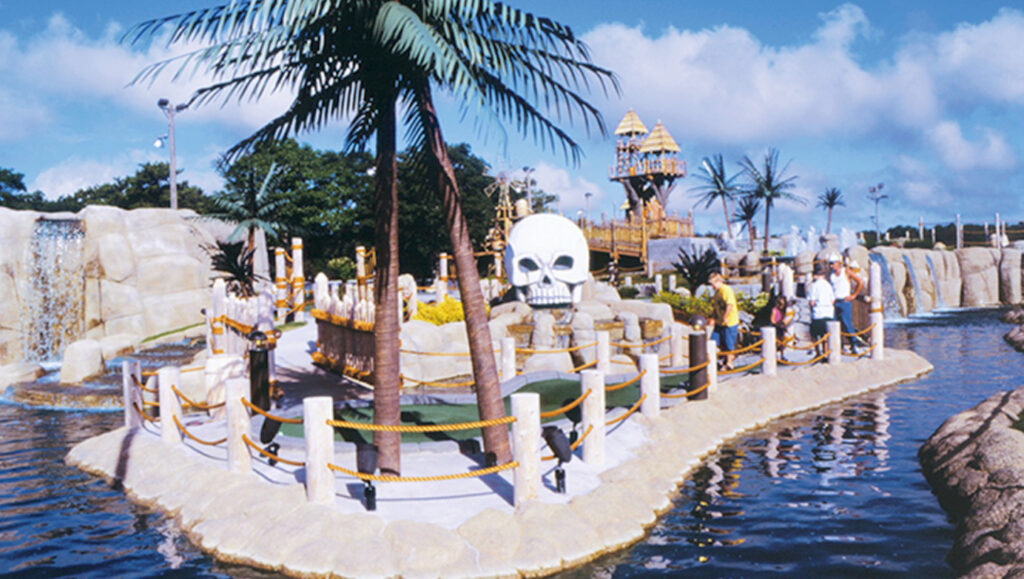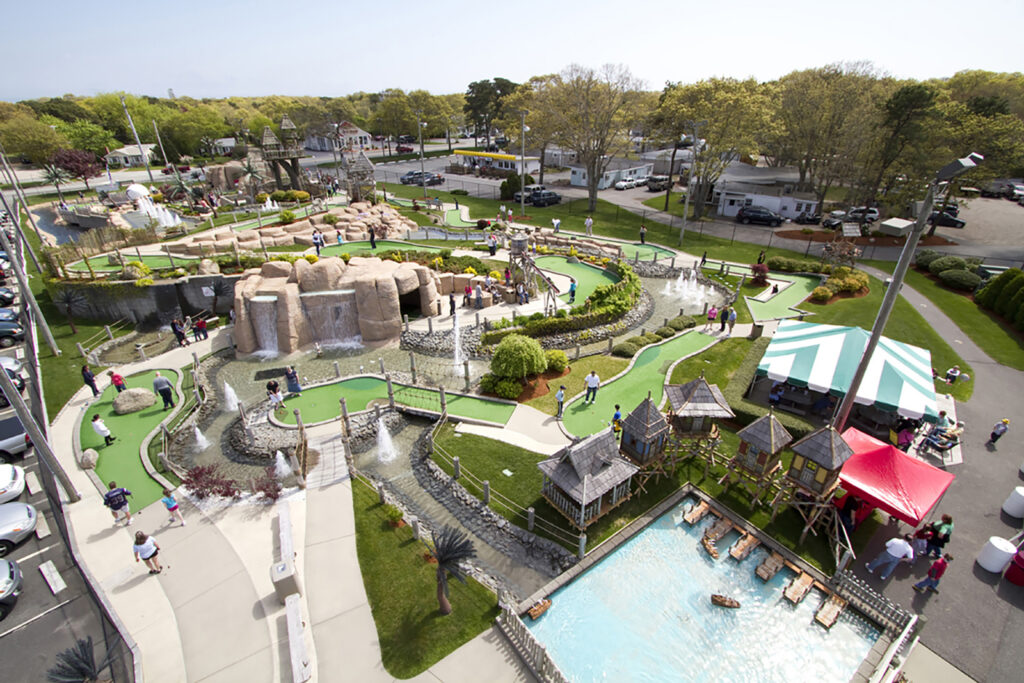 The new course took two years of planning and implementation and opened May 4, 2001. "One of the things we did was keep it very challenging. It's a difficult course to play. Ours was intentionally designed to make it challenging." he says.
Water features prominently in the layout, with 10,000 sq. ft. of water surface area, nearly one-third of the total area. A giant skull with lighted eye sockets spewing steam, 20 waterfalls, 25 fountains and a cave hole add to the thematic elements beyond the tree house.
Owner Nickinello isn't sitting on his laurels, though. Skull Island has been recently renovated, stop by in season to check out all the updates!